KNORR naturally tasty
KNORR recently launched their new Naturally Tasty Range of new cook-in sauces that are full of natural ingredients, Meletso was lucky enough to attend the media launch at Caxton Media House in Craighall to sample all 7 of the new recipe variants - one for every day of the week. The ingredients that go into the KNORR Naturally Tasty range are found in nature and are subject to only minimal processing, for example drying. All the ingredients are meticulously sourced and consist of real herbs and vegetables.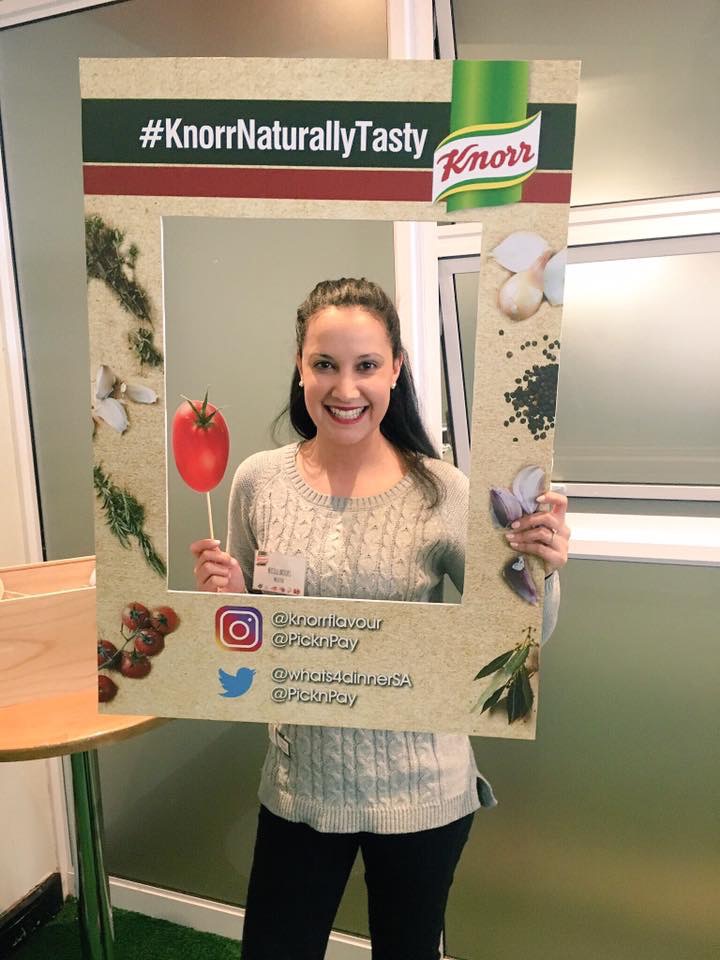 Drying is a commonly used natural and traditional method of preserving fresh herbs and vegetables, ensuring that the flavour and colour of the natural ingredients are maintained.
"KNORR believes that great tasting recipes start right in the field with quality ingredients grown sustainably by farmers who use resources carefully to protect the land, farmers who care for their workers and the environment - using just the right amount of water, minimal amounts of fertilizers and chemicals, and care for the soil." explains Waleed from KNORR.
You can also read a 1000 little stories from farmers who supply KNORR with their ingredients from the farm to your fork on www.whatsfordinner.co.za
KNORR Naturally Tasty is only available from select Pick n Pay retailers in South Africa and comes in 7 delicious variants:
Beef Tagine, even if you don't own a tagine you can still achieve an authentic tasting meal which is quick and easy to prepare.

Moroccan Chicken, traditional Moroccan flavour without slaving over the stove for hours. This is my favourite served on couscous coupled with a green salad.

Chilli Con Carne, which Chef Sasha Zabetti prepared for us. You can enjoy this traditionally with rice or on a tacho with guacamole or on nachos - Vegetarians could substitute the mince for soya mince or lentils.

Lasagne which is my fiancés favourite dish, I cannot wait to prepare this recipe for him!

Knorr has not forgotten the non-meat eaters with an easy dish filled with protein Tuna Napolitana which I would recommend as a filling lunch or a quick dinner.

Chicken & Broccoli Bake which was a hit with all who attended the launch, a great way to get your kids or big kids (husbands) to eat their vegetables, this can be served with fluffy mash.

One of my favourite week night meals is Spaghetti Bolognese. I prepared this the night after the launch, it was seamless to prepare and tasted delicious.